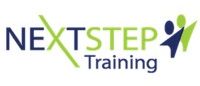 Helping you reach potential
NextStep Training Ltd is an independent training provider based in London providing a range of government-funded courses to both employed and unemployed people under the Traineeship, Apprenticeships, and Adult Educational Budget.
We set a clear objectives for our learners to ensure they have a positive attitude towards learning and are consistently improving their life by taking valuable learning programmes with us.
We aim to enhance the opportunities and development of all our learners and are committed to
raising standards

in adult learning and helping people into employment and career progression.